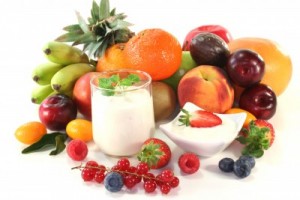 Dieting and Exercising go hand and hand. The foods that you eat before and after your workout has a great role to play on determining whether or not they would be able to reach their specific goals. Working out at different times of the day may cause an individual to have a different appetite. An appropriate meal before and after workout is important in order to achieve success of ones specific goal. In important to remember working out on a full stomach can create nausea, and cause someone to be slow, but on an empty stomach may cause loss of energy, and will not allow one to perform to their maximum capability. Proportioned meals should be spread out through the day, with 3 Balance meals, and 2 snacks, which should all stay in the range of 2000 calories daily.
Morning Workout
For someone who may typically workout in the morning, before working out a light snack is recommended. This snack is before breakfast and should not typically be the size of ones normal breakfast menu. A small snack that can easily be digested will give enough energy to get through your workout.
Suggested Snacks:
• Crackers
• Banana or 1 Glass Orange Juice
• Yogurt
After the morning workout is completed breakfast is important to fuel the energy that needs to be replenished. A large but light breakfast is suggested such as:
• Eggs, toast, 1 Glass Orange Juice
• Oatmeal and Berries with Milk
Midday Workout
For someone who typically works out during the midday Breakfast before 10 would be enough fuel to be able to get an individual prepared for the midday work out. After the workout it would probably time for lunch. With all the calories burnt during the midday workout a recommended lunch may be:
• Chicken or Steak Salad
• Sandwich and Soup
Evening Workout
Before and evening work out, an individual last meal was probably lunch. Before going into an evening workout on an empty stomach. Recommended Snack:
• Mixed fruit
• Granola and Yogurt
• Trail Mix
After complete the evening workout it would be approximately dinner. Recommended Dinner;
• Brown Rice
• Shrimp Stir Fry
• Chicken Pasta and Spinach
With eating properly before and after exercising, results with dieting and exercising would come without having to constant struggle with weight loss and dieting.